What's going in Table and out of Table
Announcements
Updated Feb 2003
Quiz Darts and Debate
As part of the Sport programme we played Darts at the Red Deer, Rotherham won 9-8 it went down to the wire literally, both players needed Double 1 to win, Big Russ stepped up to the hockey, his first two darts were just outside the double, third dart hit the wire.It was now Rotherham's turn Mark Ogley stepped up and won the match.
In the quiz we only just lost out again, we were in the lead until the team round. We got a question to name inventors, Rotherham got a question to name Chemicals from the periodic tables (everybody knows a few of these), never mind we are not sore losers. There is a pattern here, Hallamshire Round Table are renowed for taking part in everything but not winning a lot. As someone once said it is the taking part not the winning that counts.
Having said all of that we are through to the final of the Cricket competition having wooped Danum !! ( They conceded really). We were all looking forward to the tie but Danum could not get there team together. We did use the afternoon to practise for the final and I think we have a few Geoff Boycotts amongst us. I will be reviewing our team selection with the MCC this week.
RTBI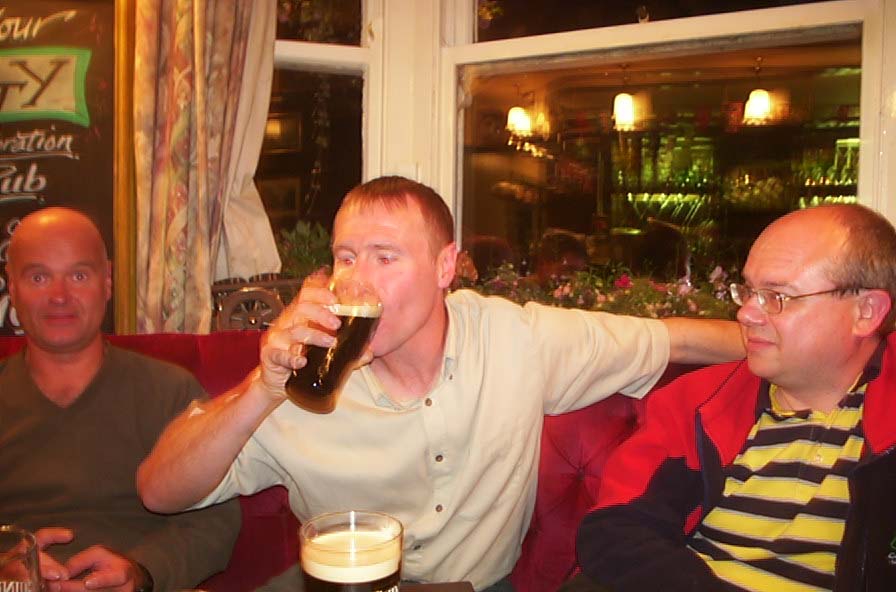 Rich Maples has won the Two Grahams Trophy for sporting prowess after his victory in the clay shooting competition